Important Notices: TAKEAWAY ORI is fully custom made, therefore the waiting time will be longer.
The NEW TAKEAWAY ORI Mattress: The Peacemaker.
What makes the TAKEAWAY ORI Mattress different from every other mattress-in-a-box?
We have spent years collecting the survey of the problems people faced while they sleep. And one of the most common problem is "The couples or husband and wife who have different comfort desire on bed".
"I actually prefer firm mattress, but my wife love the soft mattress."
This is the common sentence we heard from a lot of couples. But now, with the TAKEAWAY ORI, you can have both soft and firm comfort feeling all in ONE mattress.
We are the Malaysian as well, so we understand Malaysian firm level preference. That is why we designed the mattress at just perfect soft and firm level.

Cool Gel Memory Foam (NEW)
Creates a 25% cooler sleeping surface and helps reduce pressure points of human body.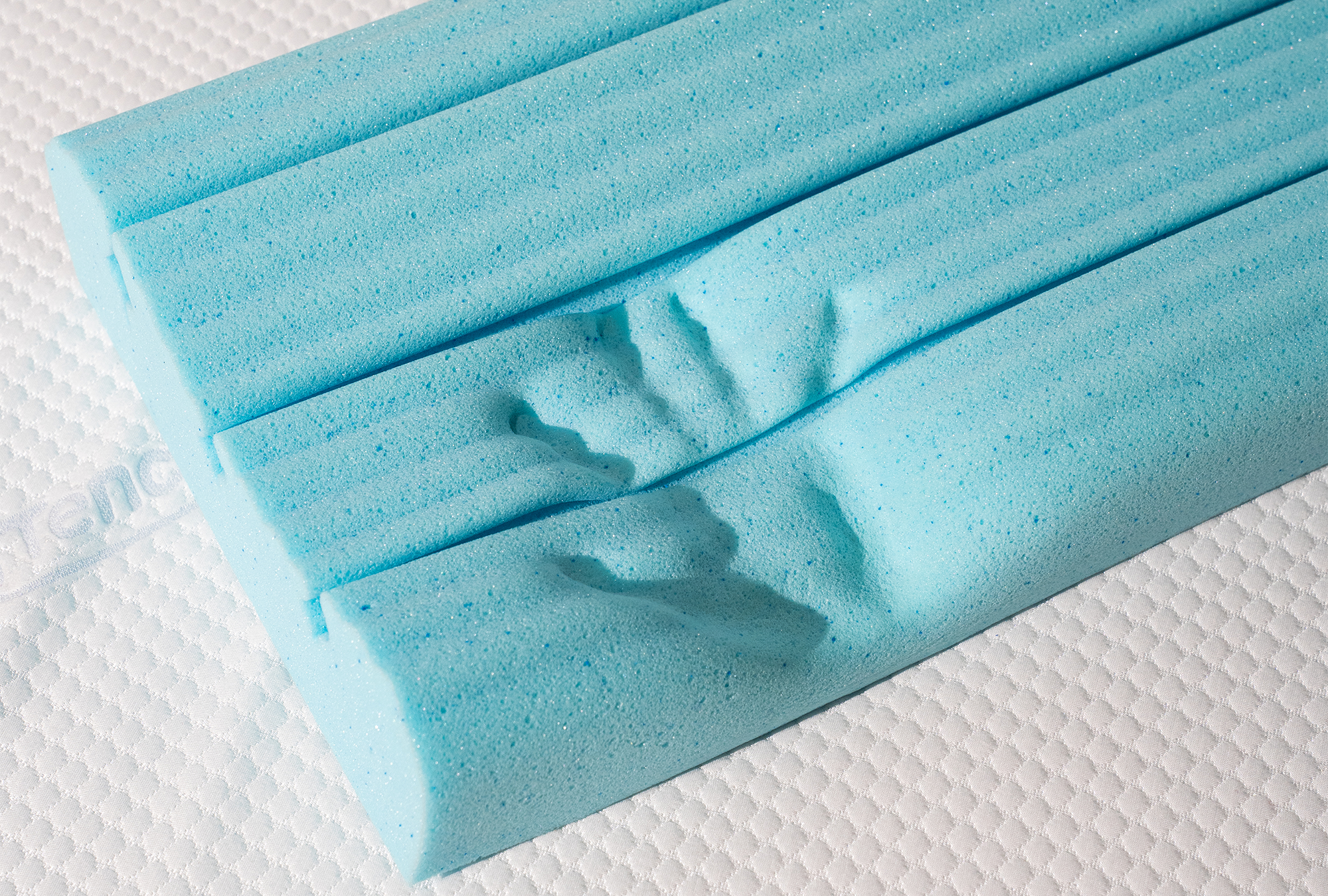 12 Inch Mattress Height (NEW)
The new TAKEAWAY ORI height have been upgraded from 10 inch to 12inch.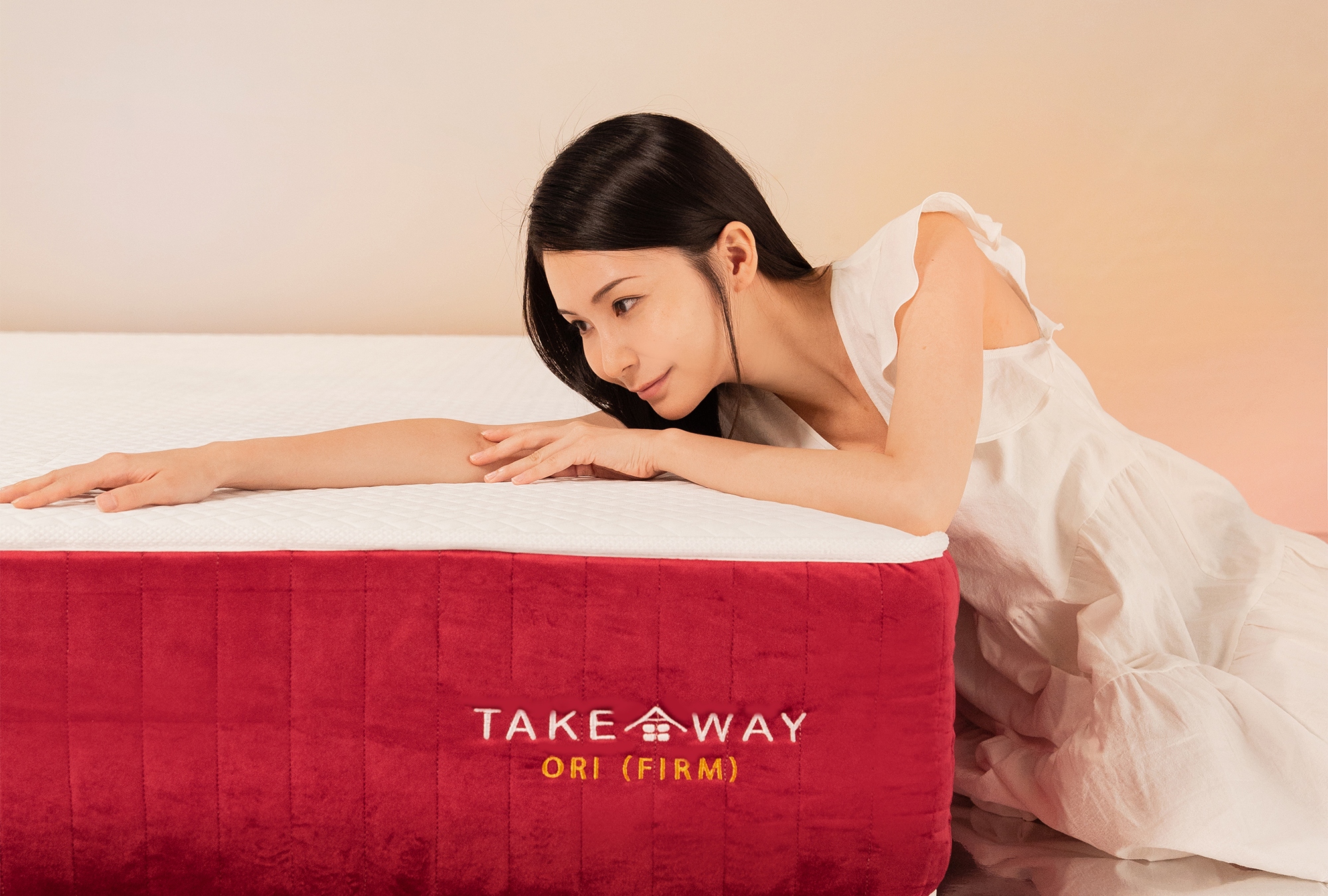 Ultra280M Firm Foam
A high density firm feeling transition foam to help make the mattress firm.

Ultra280S Soft Foam
A high density soft feeling transition foam to help make the mattress soft.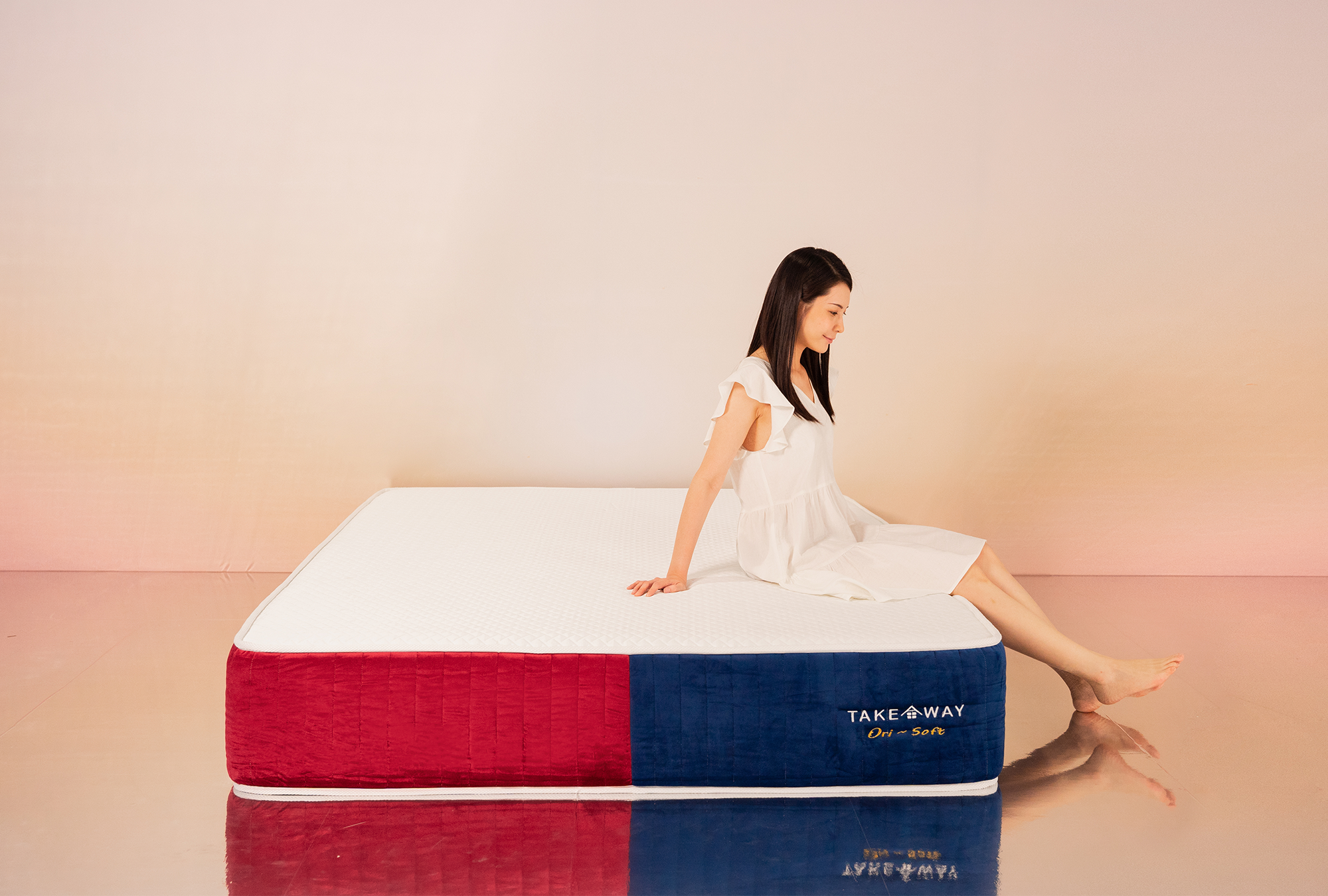 Natural Ice Yarn Surface Fabric
The natural ice yarn fabric helps keeps cool and regulates body temperature to prevent you from overheating.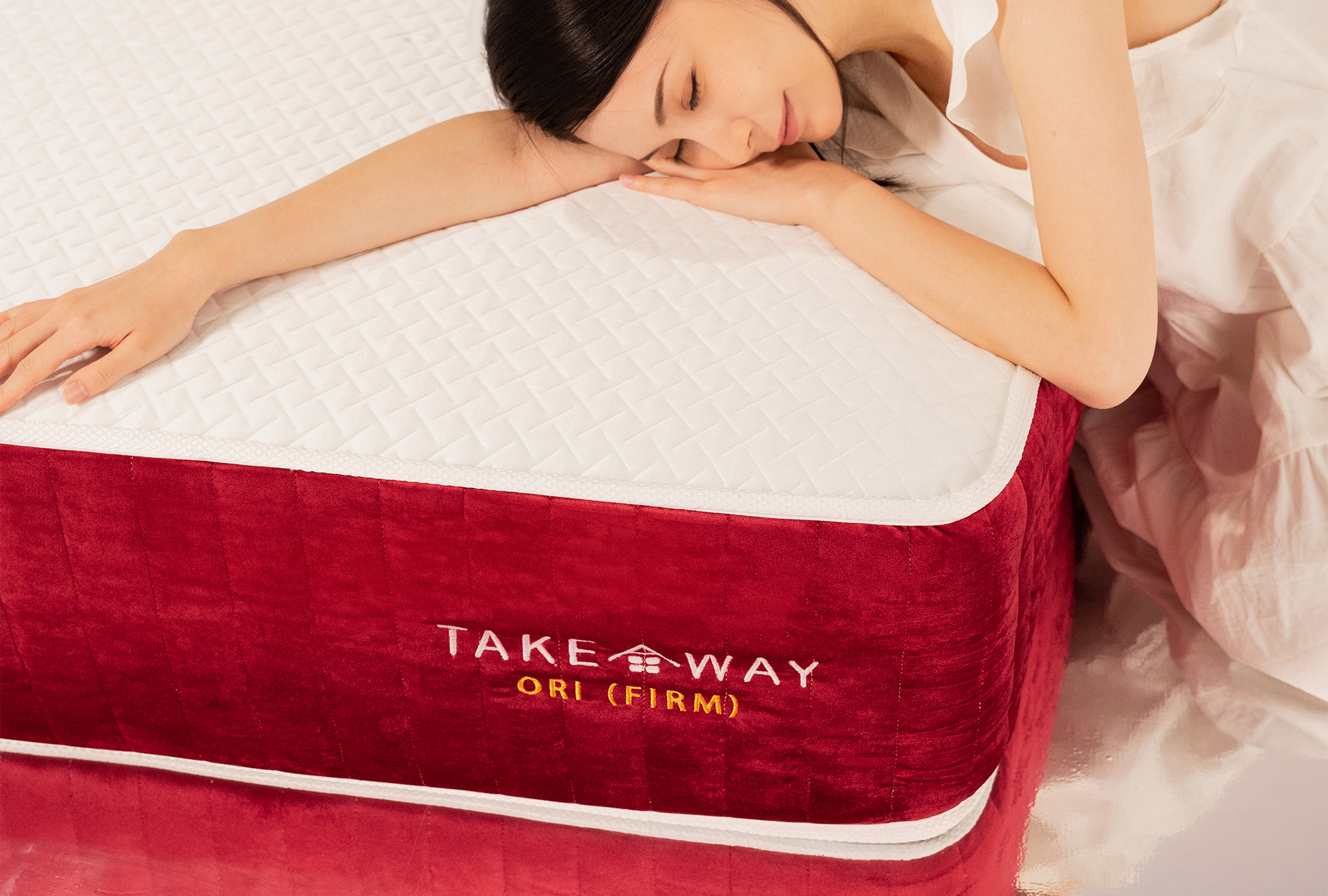 Motion Isolation

"Hey! Please stop moving around!"
If this is what you are concerned of, don't worry, with TAKEAWAY Motion Isolation Technology, you won't feel a thing while you are at your beauty sleep.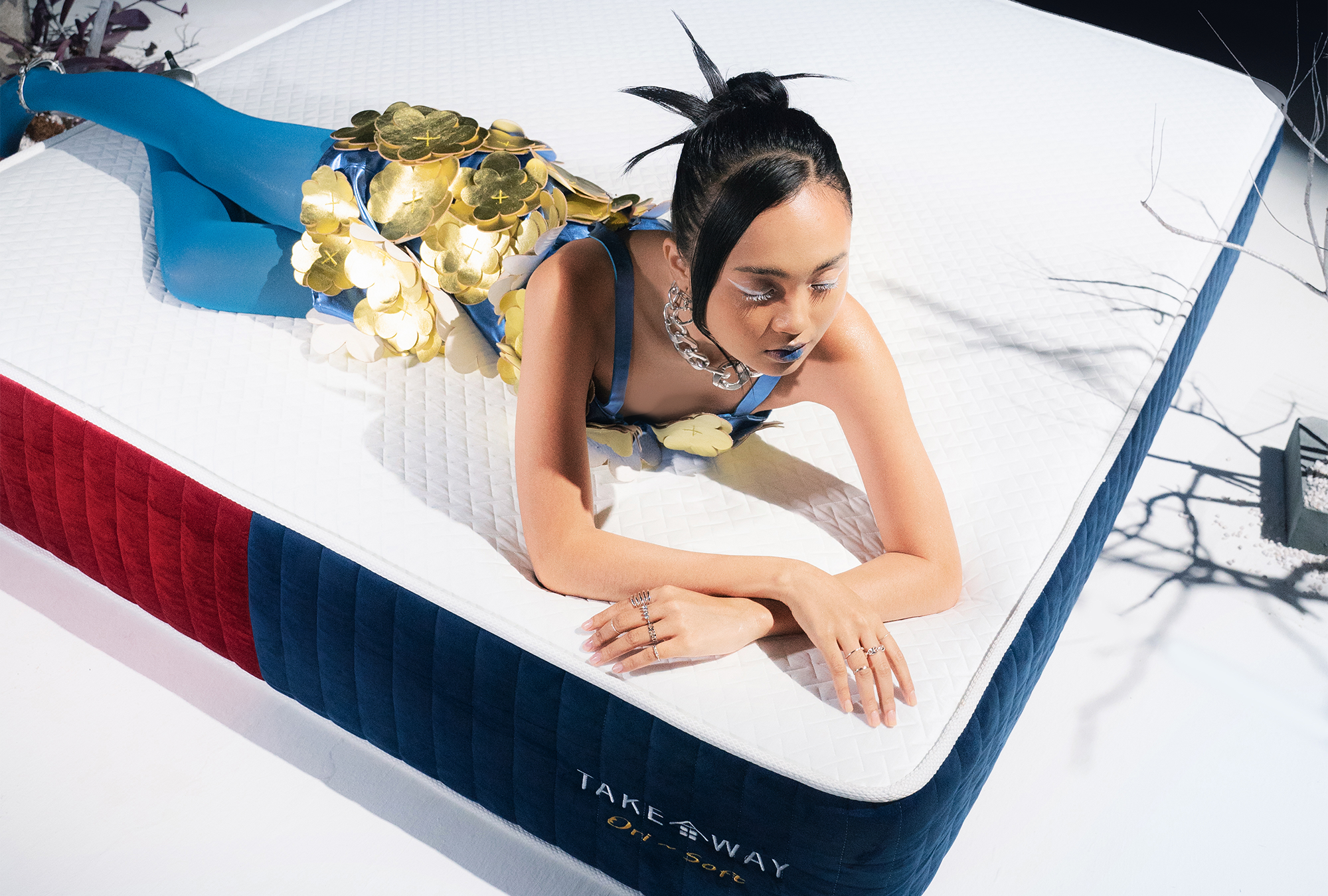 Be ori, be yourself, choose your desire!
TAKEAWAY ORI (FIRM)


TAKEAWAY ORI (SOFT)


Specifications

Dimension

Queen

152cm * 190cm * 30cm




King

183cm * 190cm * 30cm

Build

Top Layer

5cm Cool Gel Memory Foam




Middle Layer

5cm Ultra280M

Firm Foam

5cm Ultra280S

Soft Foam




Bottom Layer

20cm Ultra300 Support Foam

Fabric Content

Full Cover

Natural Ice Yarn Knit Fabric




Border Fabric

Navy Blue

Soft Touch

Microsuede Fabric

Red Velvet

Soft Touch

Microsuede Fabric




Bottom Fabric

Anti-Slip Fabric
Some Of The Reviews From Our Old "House"
YES! We had moved to our new "House" here, and this is how we moved the reviews here! Register and start leave your feedback here!